CamCase' is a compact camera case designed specifically to give you all the advantages mentioned in the above title. It has been inspired by the new age mirror less systems where there are limited options. CamCase is the camera bag that doesn't look like a camera bag. It's small, compact, lightweight and easily passes for a briefcase in appearance.
This well-constructed camera case comes with 27 insert dividers that can be set up in endless configurations to suit your individual requirements.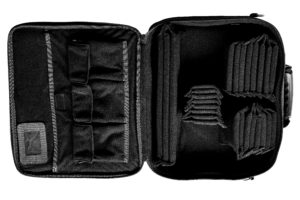 Your comfort has also been considered with a removable padded shoulder strap. CamCase hasn't forgotten your laptop either and has a padded front pocket that can fit a 13 inch laptop or tablet.
In addition, 3 soft pockets have been added on the inside for tape, cloths etc. The CamCase CC3 weighs in at just 900 grams. Measuring 40cm x 35cm x 15cm, and when filled to its capacity the CamCase is easy to keep under the 7kgs for airline carry on.
CamCase has been designed and constructed using only quality materials. The finished product being a professional and practical camera bag, which is extremely compact, lightweight and looks just like a brief case.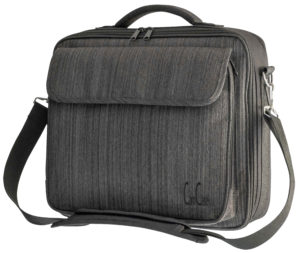 The CamCase CC3 Shoulder Camera Bag comes with full Australian warranty.